What order management software do you use?
Many people reach out to us when they realise that they need an order management software solution.
Order management is at the core of Fraction ERP.
Order management software - what's that?
If you have ever had to manage your business' orders and tried it on a spreadsheet or a whiteboard, you'll know what we're talking about. There are a few different types of orders that you can manage:
Sales orders - from receiving the order through to despatching and invoicing it.
Works orders - controlling the activity within production (getting the order made).
Purchase orders - ensuring the right orders are placed with your suppliers at the right time.
---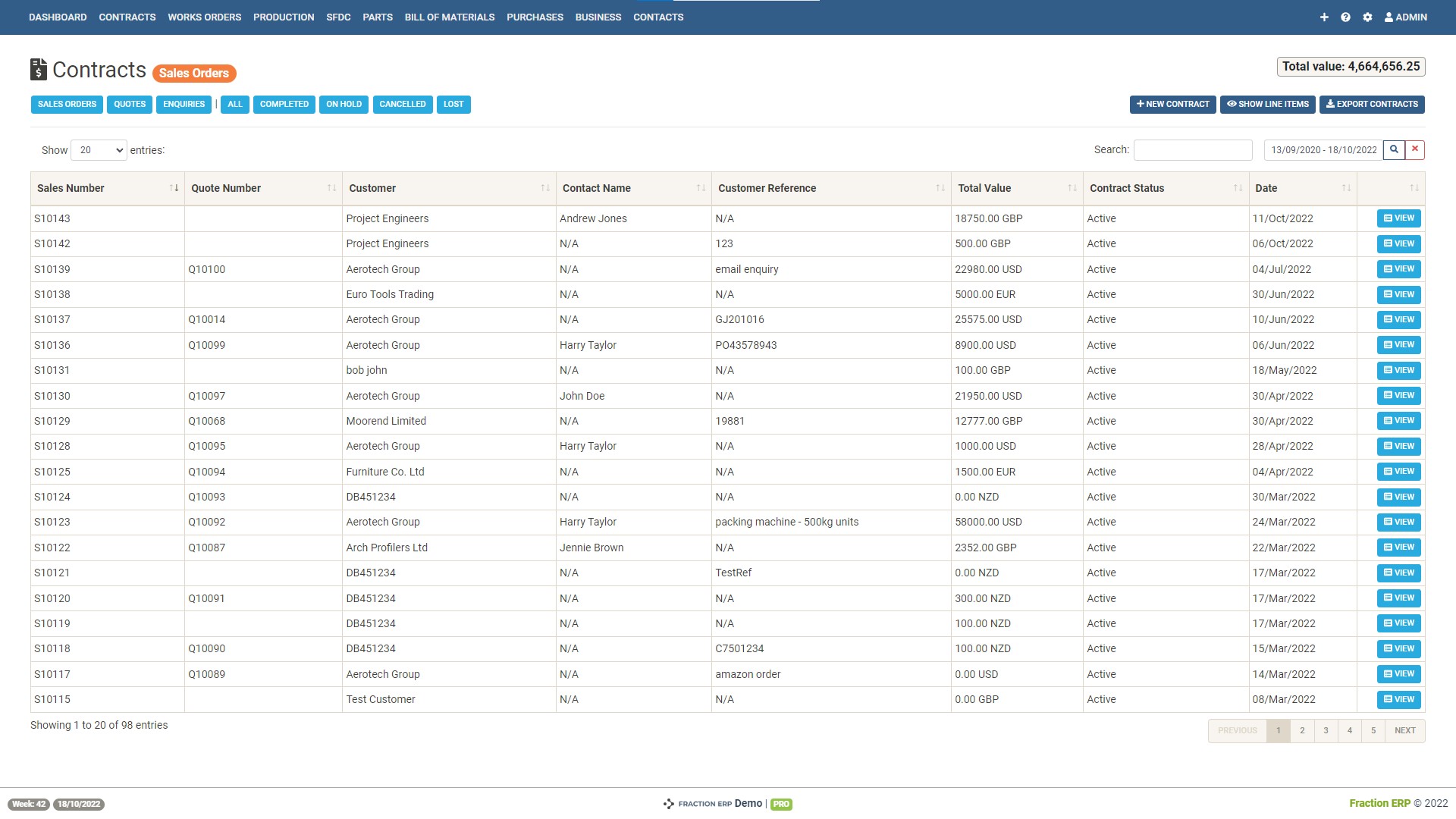 Contracts management screen in Fraction ERP
---
What's wrong with a spreadsheet?
Fundamentally, nothing!
But, if you need to duplicate information within your spreadsheet it might become an issue with the integrity of the information.
Or, if you need to share the information with others, you risk data being changed accidentally.
When you get to a certain size, a spreadsheet often isn't the right tool for the job. That's where an ERP system comes in.
---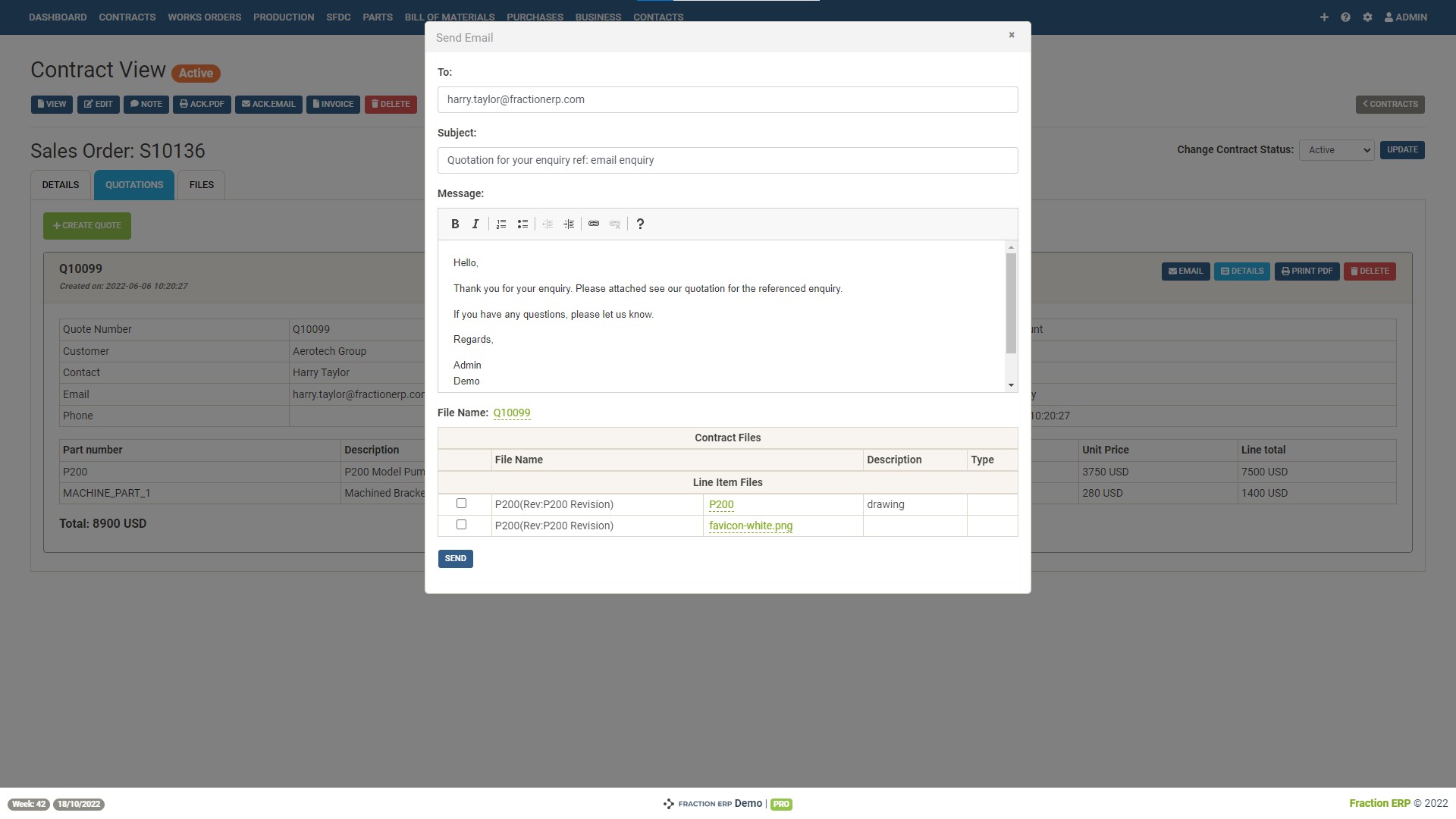 Creating quote snapshots and emailing directly from Fraction ERP saves order management time!
---
Benefits of an ERP system for order management
There are a number of benefits using an ERP system can bring to a business. Specifically looking at order management:
You can control who can change the information within the ERP system.
Linked databases mean that you don't have to manually copy and paste data between spreadsheets.
An ERP system can join your various bits of data together. The sales data drives production data. This can drive purchasing data and then works order data. The finished works order can push back into the sales order data and close the process out.
You can save time! Less time administrating and more time growing your business.
---
---
Is an ERP system too complicated for what I need?
If you have gone past handling a handful of orders per month, the answer is 'no'!
We understand the concern that many people have. If you are thinking seriously about ERP then we urge you to download our free ERP implementation guide. This should address any concerns you have and make the whole process of selecting, implementing and running an ERP system less daunting.
If you choose the right system, an ERP system will simplify order management for you. We've designed Fraction ERP to be a flexible tool for your business. Use the modules that will help you today and ignore the rest until later.
---
Free demo and online trial period
To help you understand if Fraction ERP might be a good order management software solution for your business there are a few things you can do:
If you have any doubts about ERP systems being a good step forward to solve your order management software quandary, just let us know. We'd be happy to have a chat about what this all means for your business.