What do I do first if I don't understand ERP systems?
If you've arrived at our blog, you'll be like many people we speak to each week.
Running a growing manufacturing business is hard enough, before you add the idea of an ERP system into the mix.
Thankfully we've been there and have done our best to make Fraction ERP quick to learn and easy to use.
---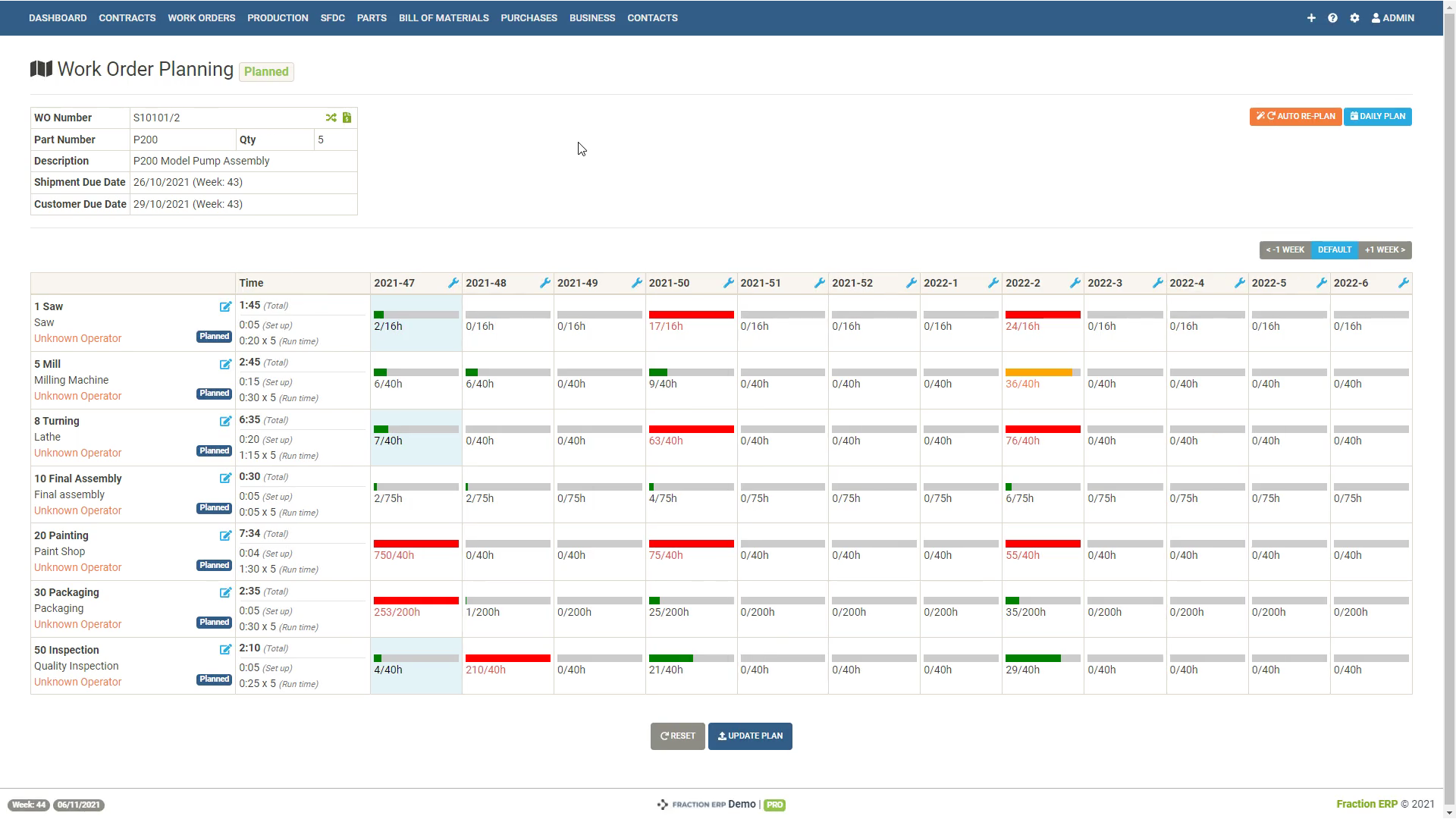 Fraction ERP's visual scheduling screen
---
So, how have you got here?
Are you in a position that your spreadsheets and whiteboards are no longer cutting it? If so, again, you're in a big group of people that feel the same way. ERP systems bring lots of benefits with them. They can help you to:
Streamline business operations.
Improve control over your stock, order management and engineering activities.
Save time, as you spend less time on your administration.
Reduce the effort it takes to track production around your factory.
---
What could you do first?
If you are new to ERP systems and just aren't sure where to start, let us make some recommendations.
---
Download our free ERP implementation guide
We've written a free guide that you can download here. The team here at Fraction have been through enough painful selection and implementation projects to know what needs to change in the ERP marketplace. We've designed Fraction ERP to be different and our guide is aimed at helping you avoid the common mistakes with ERP implementations.
Implementing an ERP system is an activity that should bring your business serious benefits. If there wasn't a business case for ERP systems then there wouldn't be such a big market. If you're new to ERP systems, please download our free guide. Even if you don't select us, please have a look and get the most from your new system.
The ERP implementation guide page is here: https://fractionerp.com/erp-implementation-guide
---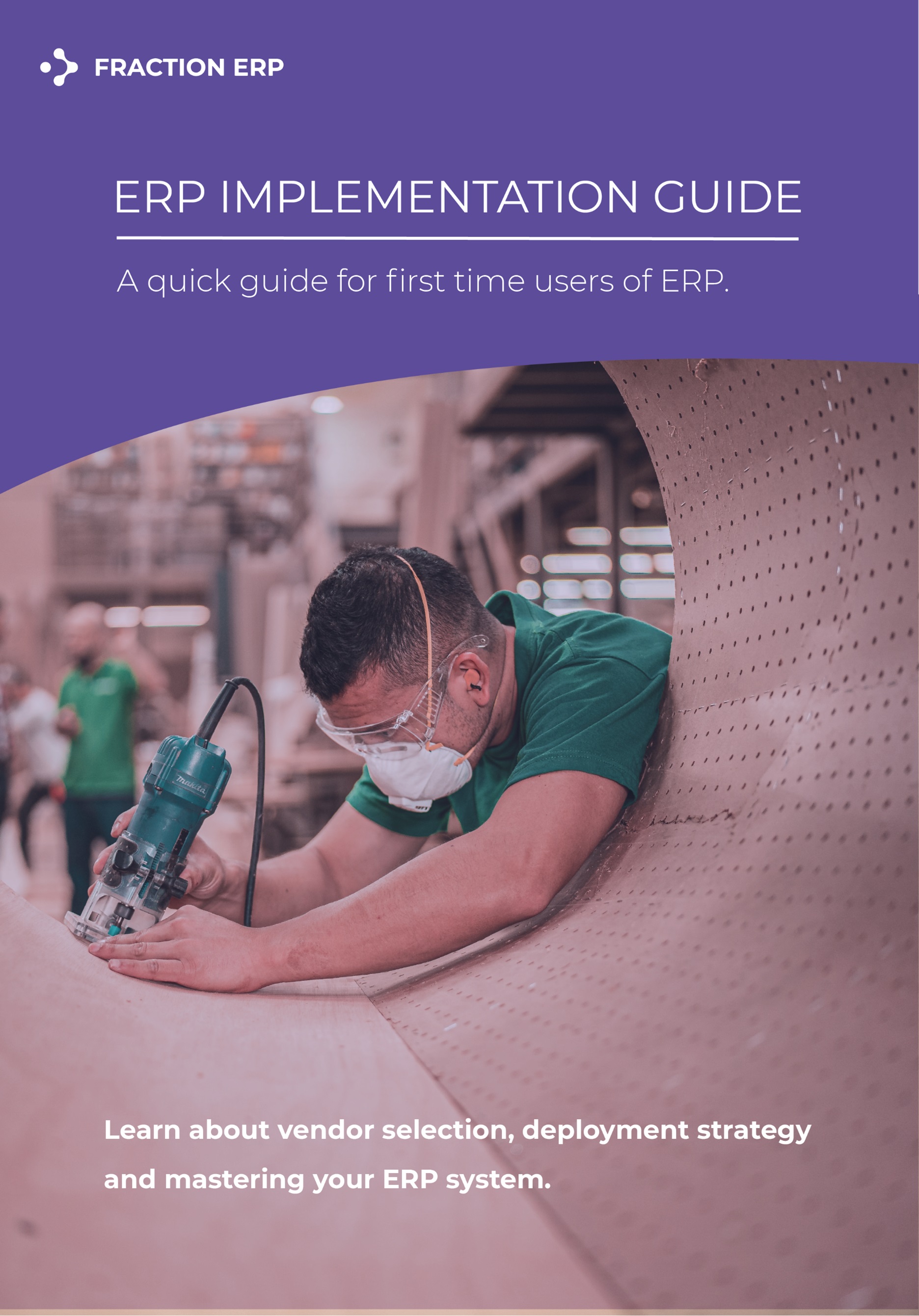 Our free ERP implementation guide
---
Review our workflow
To help you understand how the various elements / modules of Fraction ERP link together we have produced a simple flowchart that you can see here.
It is important that your team understand that one part of the system feeds into another. That said, we've made Fraction as flexible as we can. This means that you can switch various parts of the system on and make it work in a way that suits you.
As you gain confidence with Fraction ERP, you can utilise more and more of the features of our system, getting better results each time you expand your level of usage.
The workflow diagram is part of our support site, which you can view here.
---
Watch our walk through videos
To help you get a better understanding of how our ERP system works, you can view our module walk through videos.
These videos should give you a good feel for how our system works and give you a good idea of what to expect from an ERP system.
The walkthrough videos can be viewed here.
---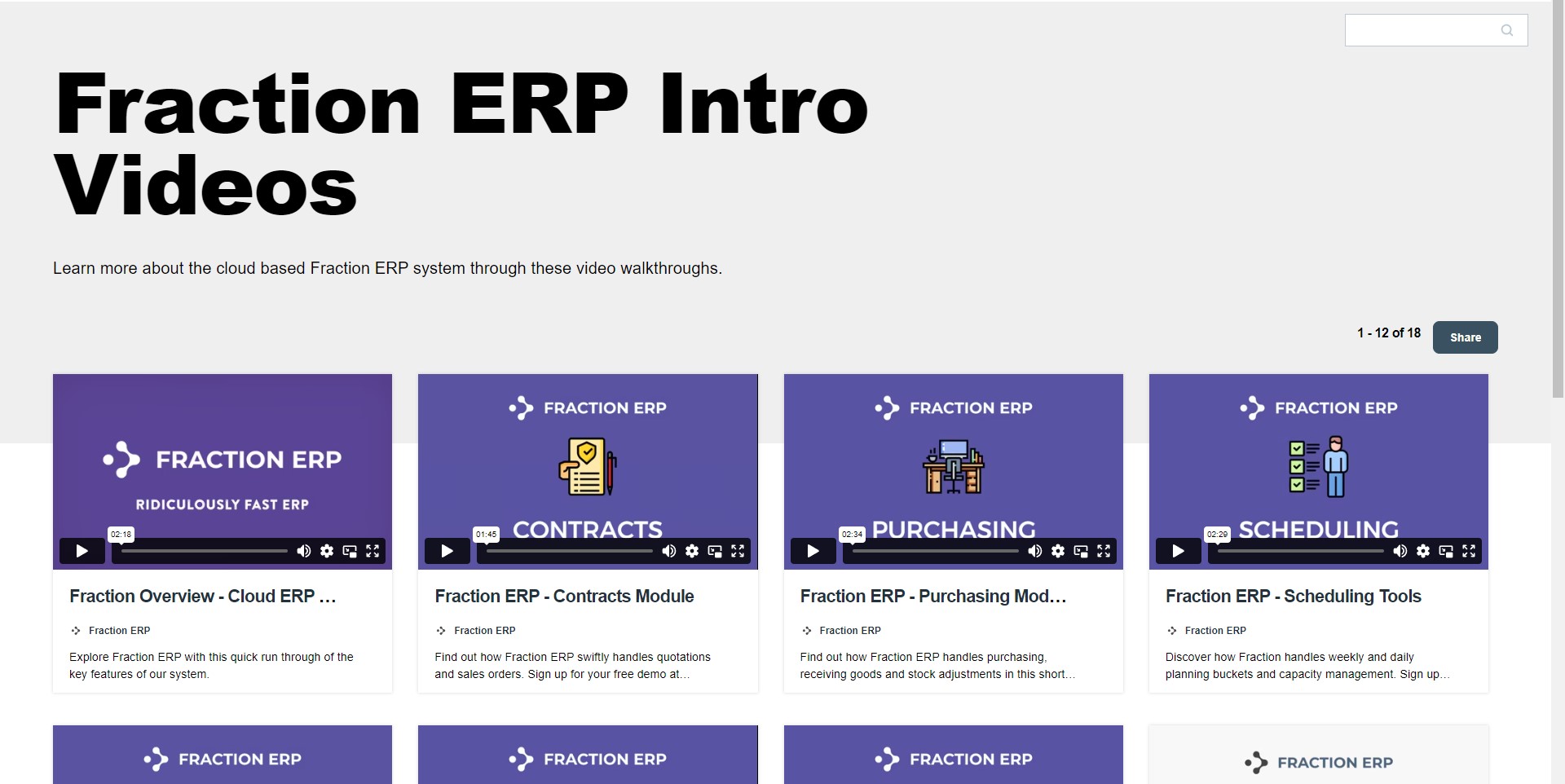 The Fraction ERP video walkthroughs
---
Organise a demo and free trial
If you really want to see what an ERP system can do for your business then organise a demo and free trial with us.
During the demo we'll show you how our ERP system can help your business to save time, reduce costs and make your life easier running a factory. The two week trial period is free of charge and gives you a proper chance to test it out with your products and your orders. The data is secure and will be permanently deleted if you decide Fraction isn't for you.
---
Next steps
I hope this article has given you some ideas of what to do if you are new to ERP systems and just aren't sure where to start.
If you have some specific questions we'll gladly do our best to answer them. Just drop us a line on our contact page.
Otherwise, we hope you find the resources useful. Good luck with your ERP journey.
---