User based time zones? Work even more flexibly!
One of the features we released recently was user based time zones.
So, what's all the fuss about?
There are two big advantages to this:
If you have an overseas office, now you can all work on the same system in your local time.
If you are based outside of the UK and are thinking about Fraction ERP, now you don't have to worry about your dates being 'out' because of where you are based.
Changing the time zone is simple; access your user profile and select your time zone!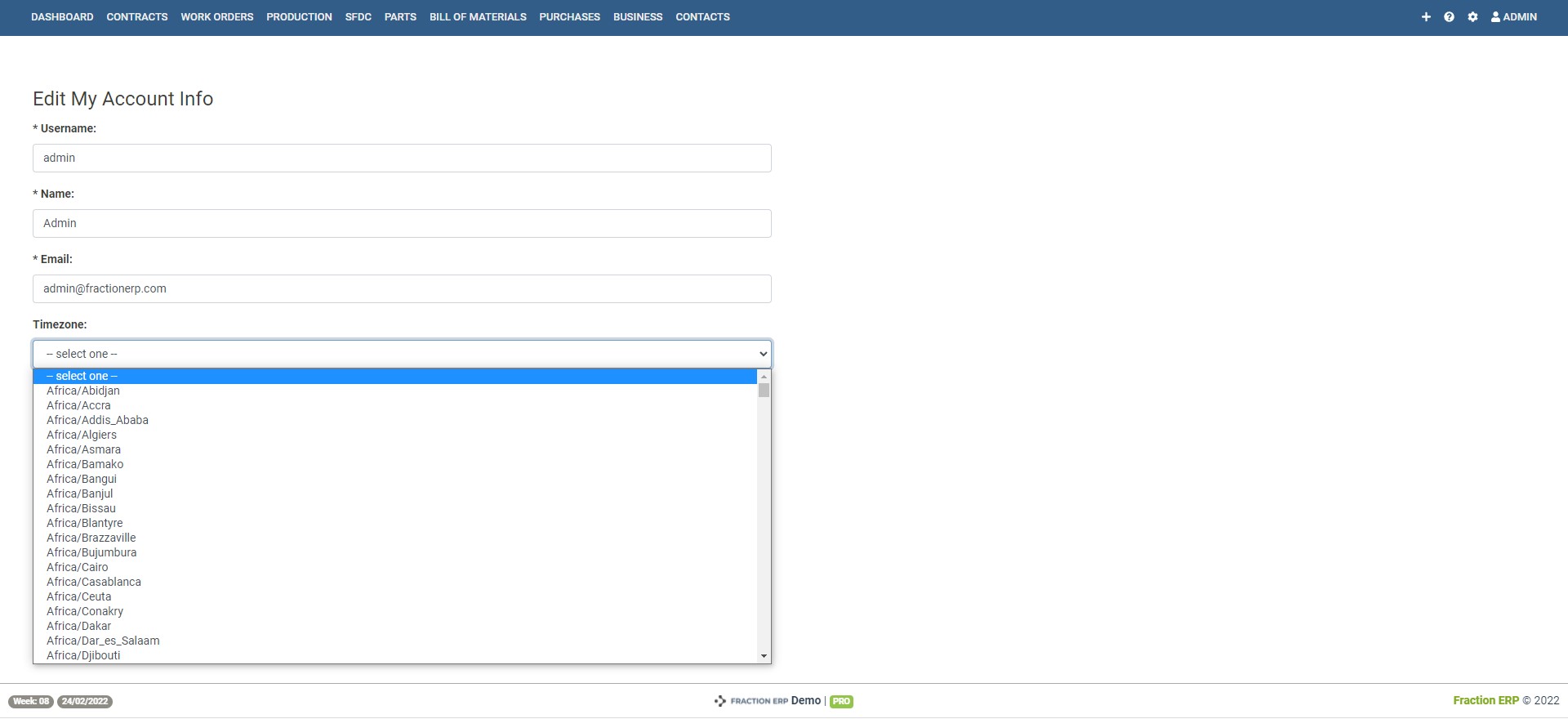 If you'd like to find out more about Fraction ERP then check out our feature overview videos, or arrange a free demo by filling in the form below.