Take the chaos out of goods inwards!
Do you have a nightmare with your goods inward activity?
If you have an ERP system in place and have already dealt with this issue, this article isn't for you.
But, if you are pulling your hair out because you are trying to manage quality control with a spreadsheet, a whiteboard or paper... then this is for you.
One of the common issues we hear about from our new customers is how they used to manage the products and materials that were coming into their factories. Some of them needed to be inspected and that was causing them a headache.
Some items wouldn't get checked, others would sit in queues for ages and hold up the start of production. There was no visibility and that made it hard to manage.
---
This was one of the first things we wanted to solve with Fraction ERP, making running a factory simpler and visible. This is an essential element of a purchase order inventory management system.
To deal with the challenge of goods inward in Fraction ERP it is incredibly simple. Mark an item as requiring a goods inward inspection and it will appear in your inspection queue upon arrival.
---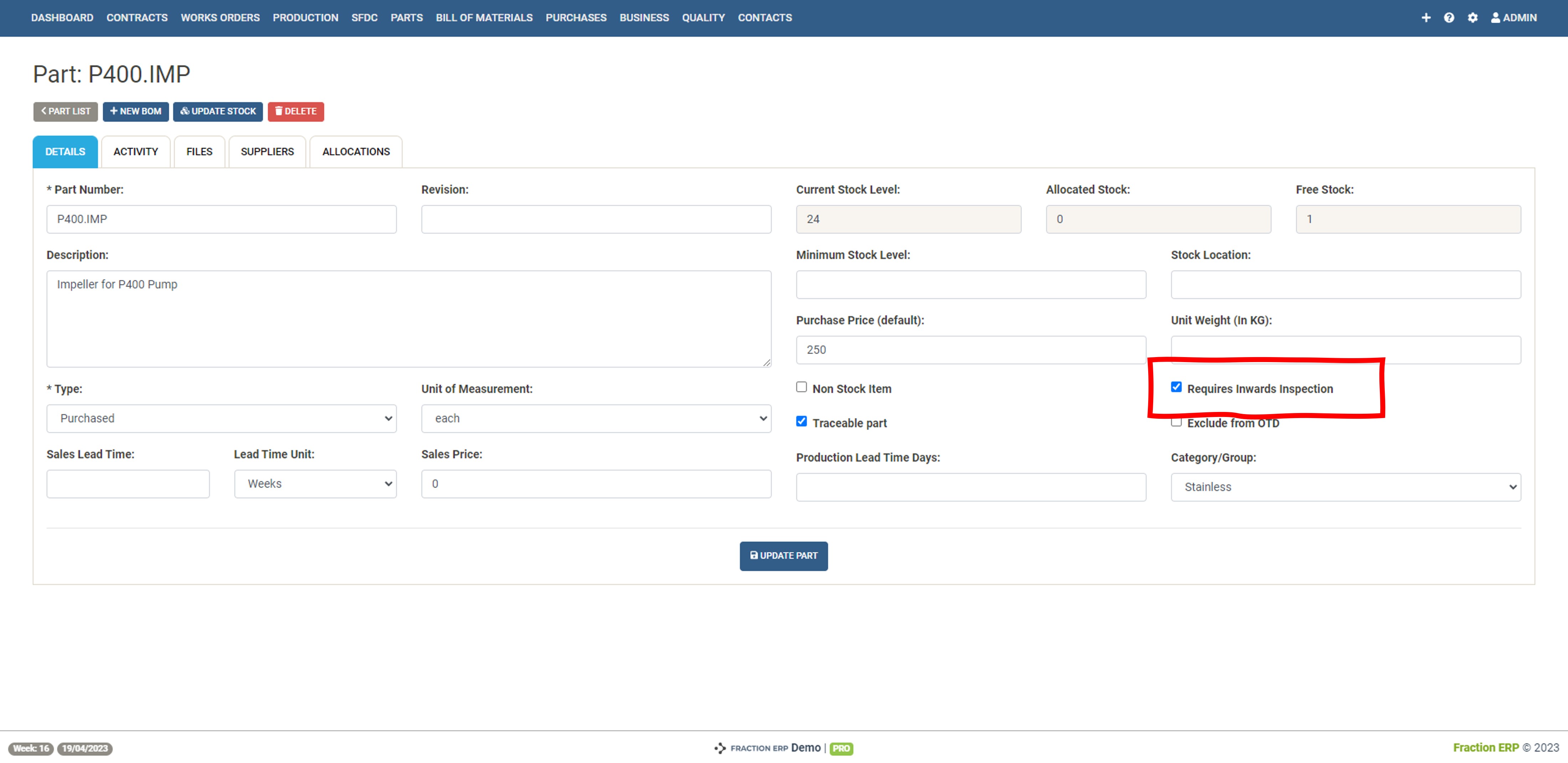 Just check the inspection box, and your parts will queue for a goods inward inspection when they arrive
---
You can see the length of the queue and access this information directly from the dashboard.
---
View your inspection queue, directly from the Fraction ERP dashboard
---
The goods inward data, including a filter to view those requiring inspection
---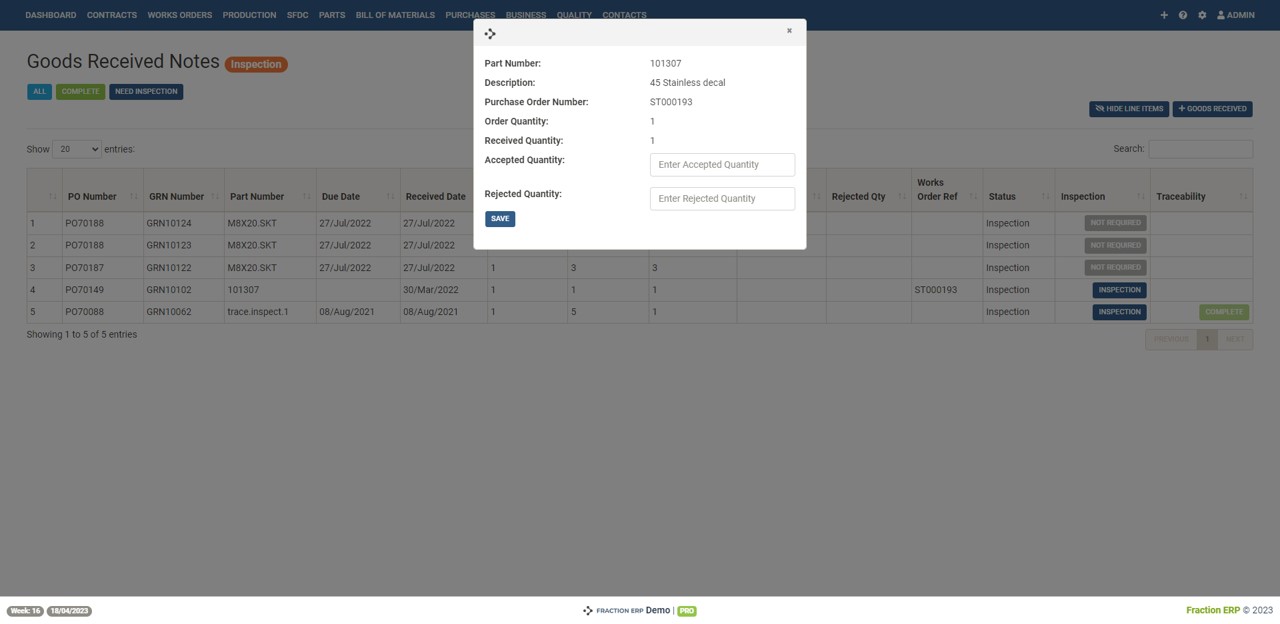 Accepting (or rejecting) received items within Fraction ERP
---
If you run a daily production meeting, you can see this all at the touch of a button. It really can be this simple.
So, if you're having a headache with your goods in process and want a modern, simple (and let's not forget cost effective!) solution then check out the other features of Fraction ERP.
---
We also offer a free two week trial if you want to use your own data and see if our solution is a good fit for you.
To organise your free trial, drop us a line using the form below.