Allocate stock straight to your sales orders
In a make to order ERP environment you create a sales order, then a work order, make it, allocate it and then ship it.
But, what if you already have stock made? You might have stock if:
You can't predict demand and your lead time is too long.
You have excess stock due to a previous overproduction or customer cancellation.
With Fraction ERP you can allocate stock directly to the sales order, negating the need to have a work order for each sales order.
Allocating stock can help you to improve production and inventory visibility, before you start to commit production resources when you don't need to.
To make life simpler, we also have a make to stock work order function. Yes, you can use Fraction ERP in a flexible way. If you want to operate as a make to stock manufacturer, we've got you covered. If you want to operate as make to order (or engineer to order), then we can do that too.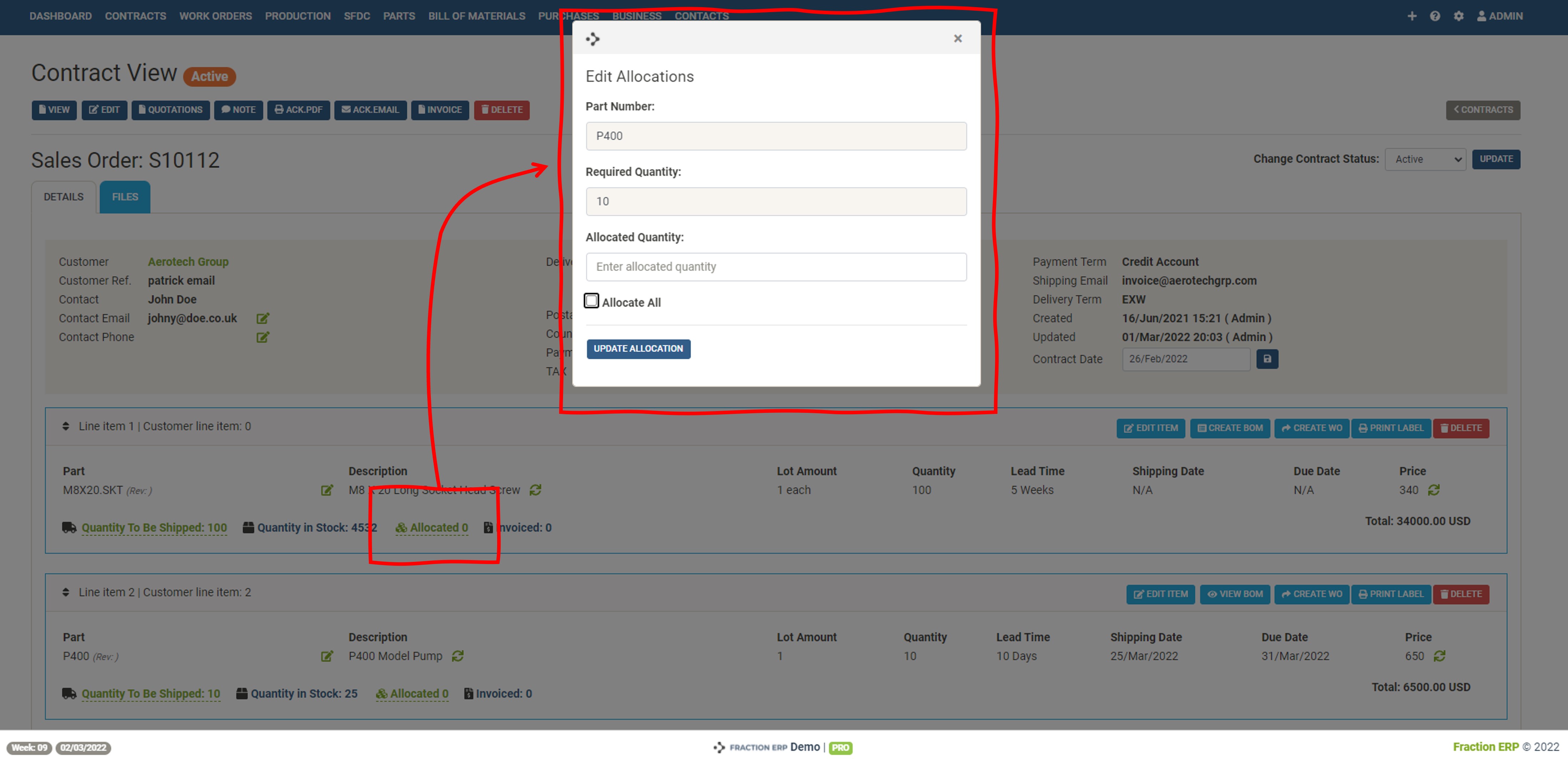 The sequence is simple. Create a sales order (or convert from a quote). Allocate your stock (see image above). Ship it and invoice it.
If you want to find out more about Fraction ERP, and how it can help your business to become more productive, then check out our overview videos or sign up for a free demo using the form below.