Production Scheduling Software
Unlock your productivity with our production scheduling and capacity management software for small business manufacturers.
Easy to Use Scheduling Tools with Weekly and Daily Capacity Management
In Fraction ERP we developed a simple visual scheduling tool. See weekly or daily capacity buckets with a single glance. Use our auto planning tool or manually schedule by selecting the capacity bucket for each operation.
Fraction is designed to rough cut capacity by weeks and then schedule by days and hours for near-time production schedules
Do less scheduling and get more out the door.
Production Scheduling Gantt Chart
See all your operations in one production schedule gantt chart.

The gantt chart is easy to filter and search for operations, workcenters and works order. Optimise and check your scheduling easily.

Optimise your production operations to maximise productivity and utilisation.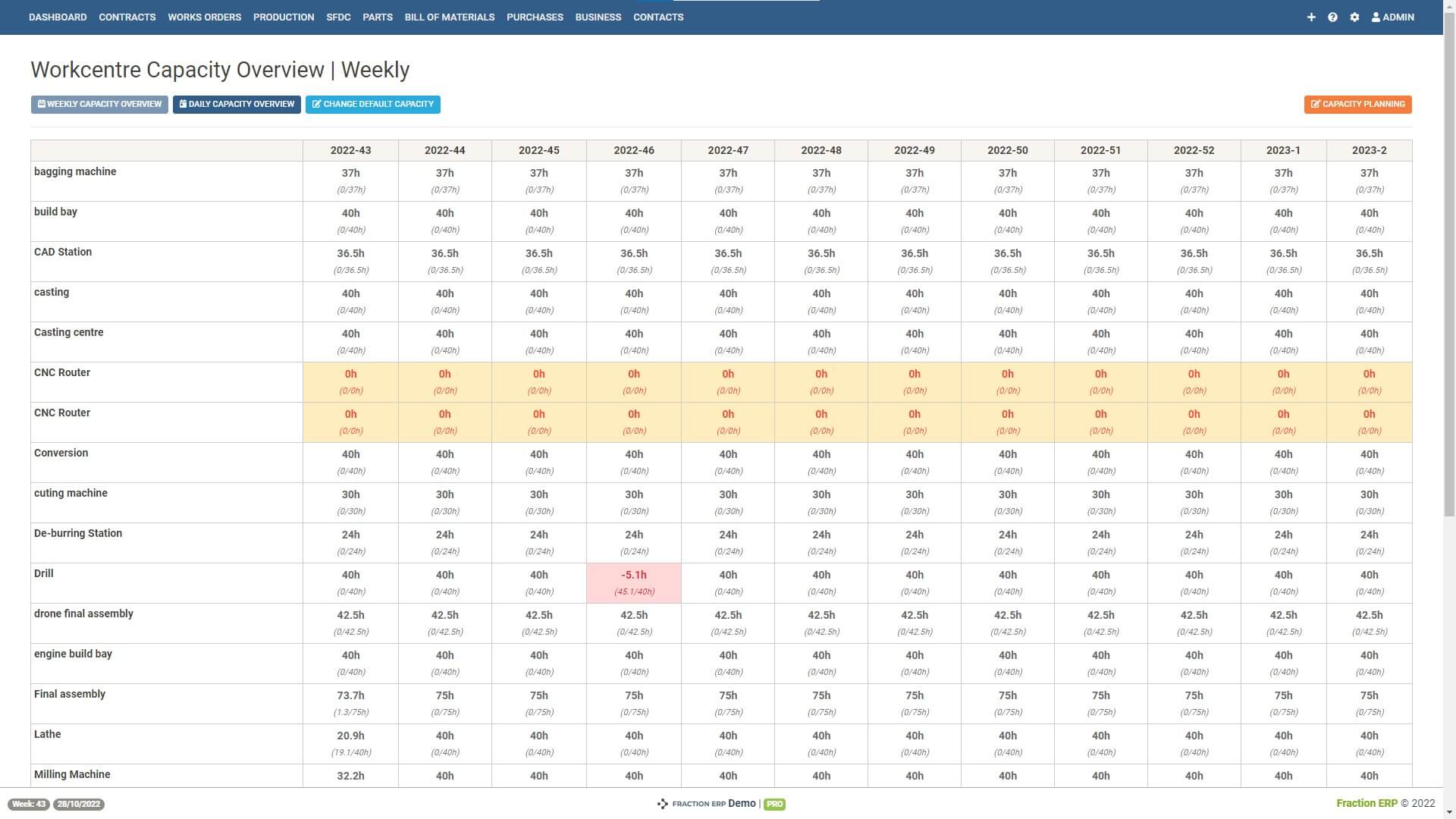 Capacity Planning by Workcentres and Operators
Review your demand levels with our colour coded capacity board. Overloads are highlighted instantly. Flex and adjust your capacities if you can, or re-schedule orders with just a few clicks.

Fraction ERP allows you to allocate operations by workcentre, operators or both! This unique tool allows multiple constraints to be applied to planning simultaneously.

Take the guesswork out of your bottlenecks and instead drive up your utilisation and on time delivery performance.