Non conformance reporting within ERP
When you think of non conformance reporting, it isn't often that you think of ERP systems. But, if they are an integral part of a quality production system, why not?
At Fraction ERP we have integrated non conformance reporting within the system. This is to help streamline both production management and quality management. The interface for non conformance reporting is available throughout. You can raise non conformances from the works order screen. You can manage all the non conformances centrally via our web app.
At any point, your production team and your quality team can review the non conformances. To analyse the issues, we chose the 5 Why root cause analysis approach. We have integrated this approach into our workflow.
You can record corrective actions and preventive actions within these screens. By reviewing these screens you can check and manage the actions required.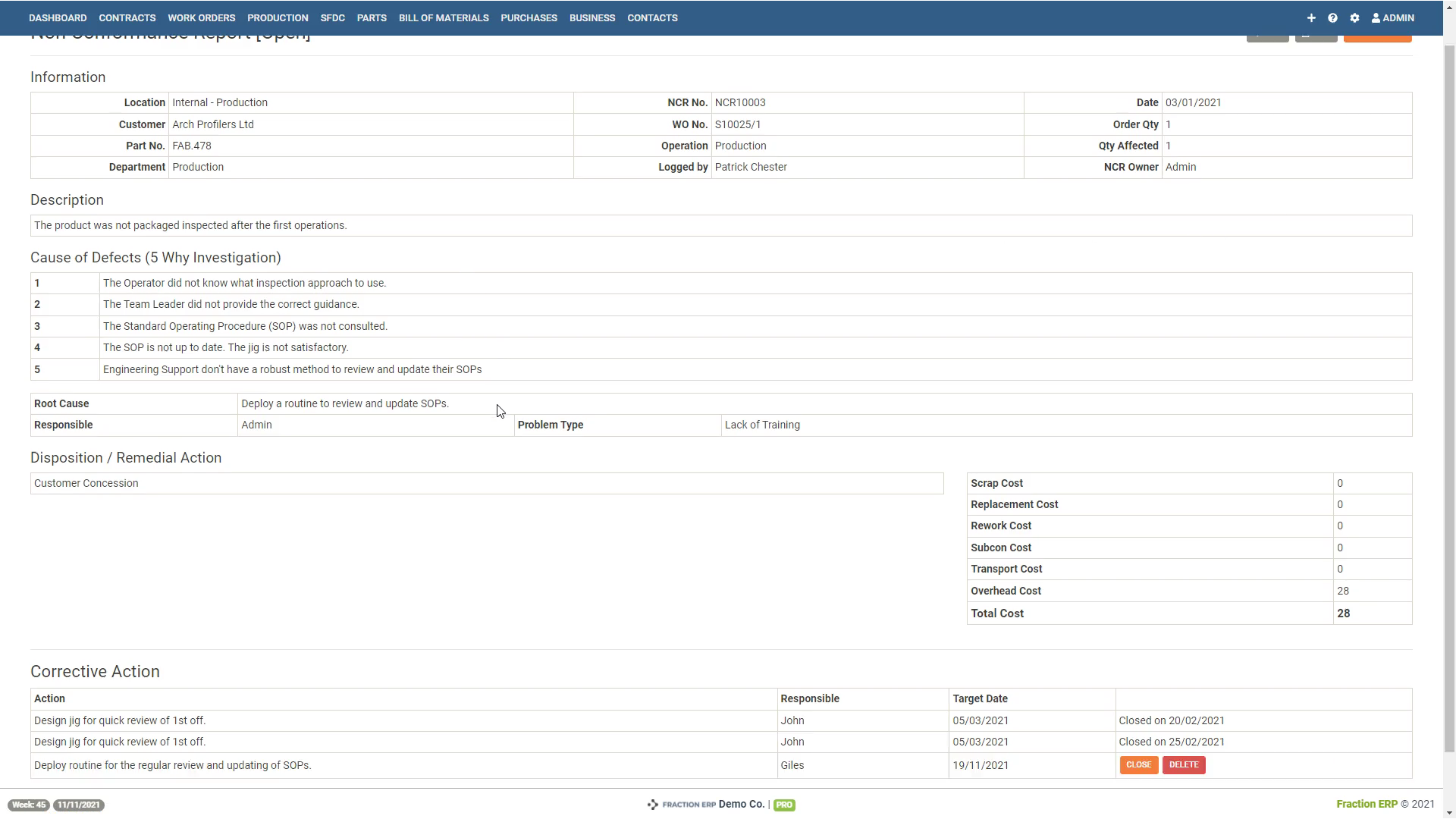 Daily team meetings supplement good production management. For this reason, we have integrated non conformance reporting into our dashboard. Our dashboard helps you move to an exception reporting approach. Exception reporting focuses on the few items that are going to cause you a problem. This frees up time to ignore everything else that is fine as it is).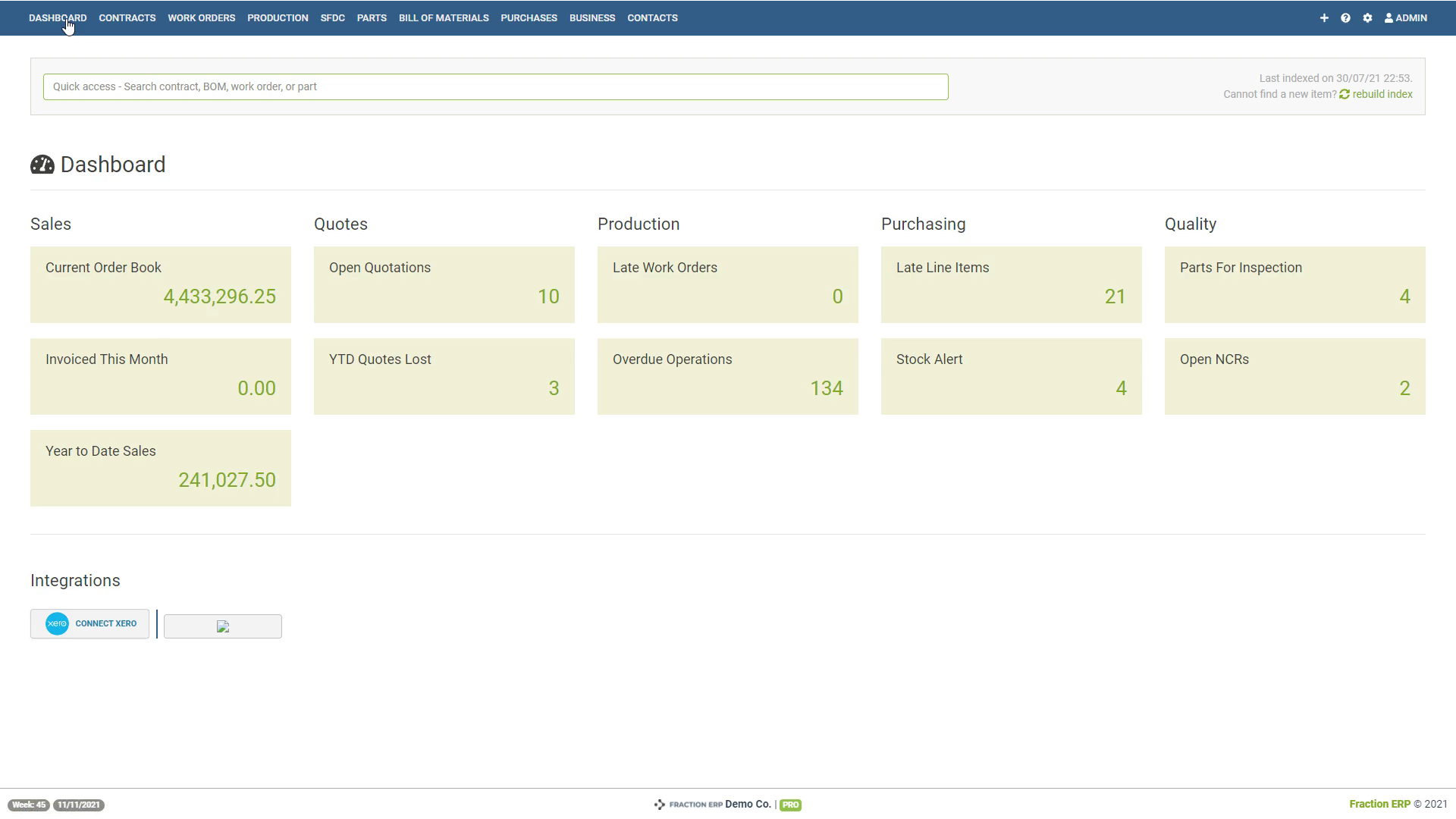 You can see what quality defects you need to address with a single click. You can create the non conformance report from a works order. Your Quality Manager can pick it up via the central report.
If you have an ISO 9001 Quality Management System, this software can help you to manage this process. Providing your auditor with evidence that your quality management is working is essential. Fraction can handle your inspection process, defective products and the corrective action log.
You can manage non-conforming products without a separate nonconformance management software. We have blended all these good quality management approaches into one interface.
Our latest addition, the dashboard integration, is our next improvement step. If you can flush the preventive actions and manage the non-conformance report log on a daily basis, your days will go much easier.
To learn more about this new feature, check out the video below.
If you want to find out even more, then sign up for a free demo using the form at the bottom of this page.