Walking the walk...
It's one thing to create a piece of software, it is another to use it in your own business...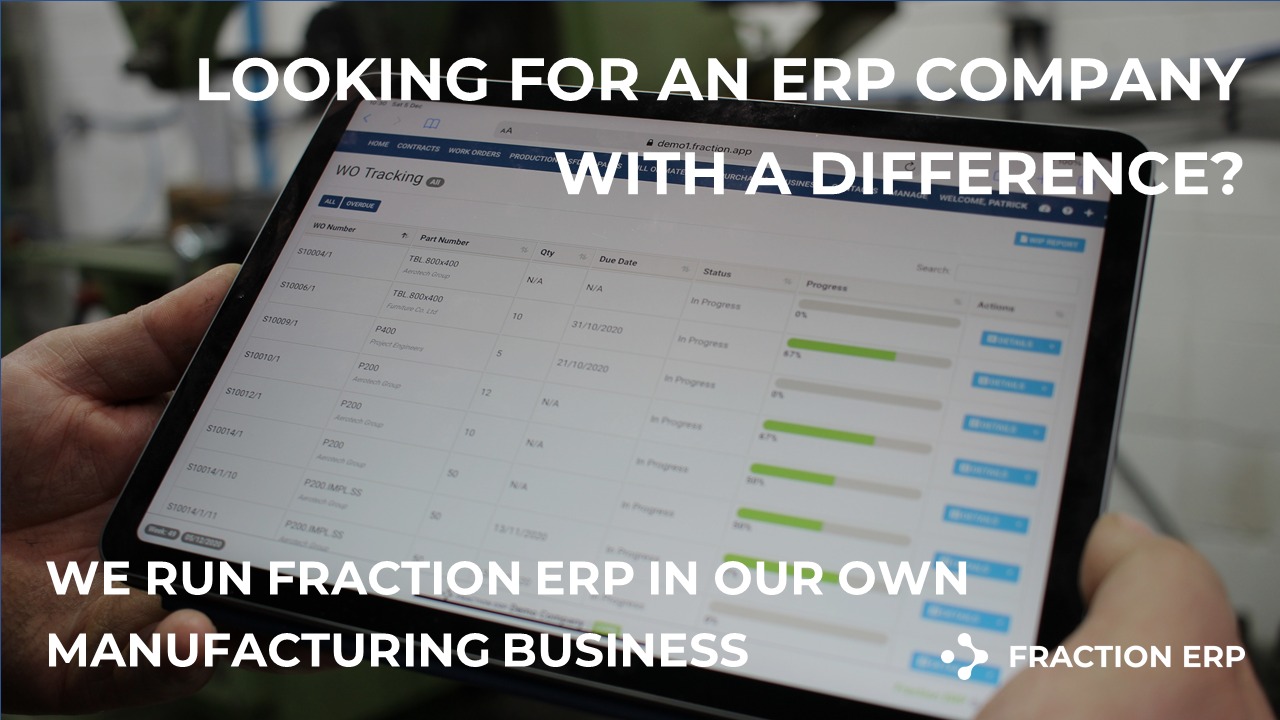 We're proud to tell you that we use Fraction ERP to run one of our manufacturing businesses. This is more than just being a guinea pig, this is about helping to drive up the productivity of the business. It's win-win!
When we tell people that we also use the software we get surprised looks. So, if we trust the software to run our business then hopefully you will have the confidence too. Our other customers feel the same way.
If you want to get a quick feel for how Fraction ERP works, then check out this quick overview video:
When you're ready to find out more, view our walkthrough videos or sign up for a free demo using the form below.